Kitchen Steel Mesh Trolley Cart with 4 Levels - Costway
Availability : Out of stock
Only %1 left
Get more discounts
Check Now
The serving trolley has different colors, which allows you to choose as you like.
Get more discounts
Check Now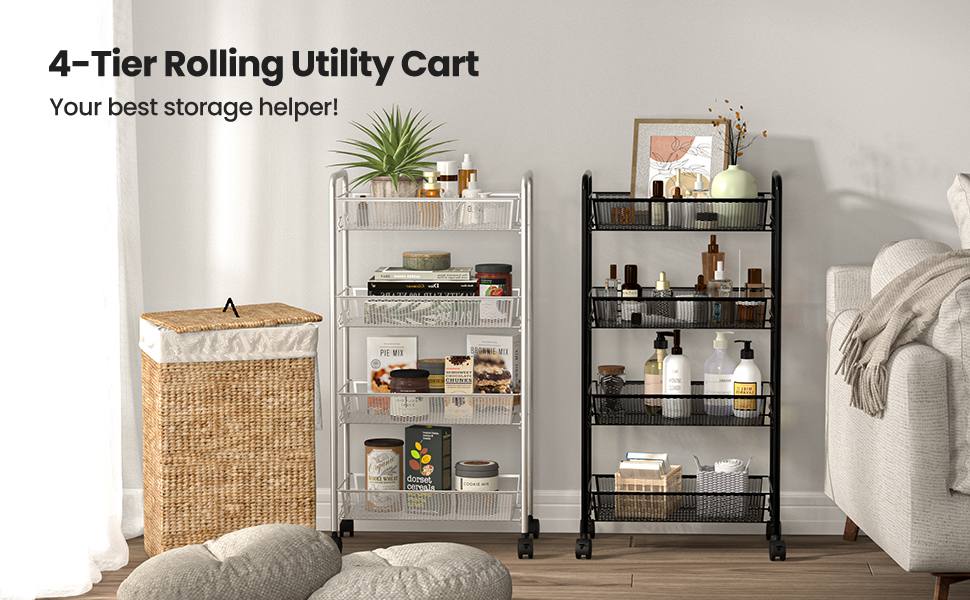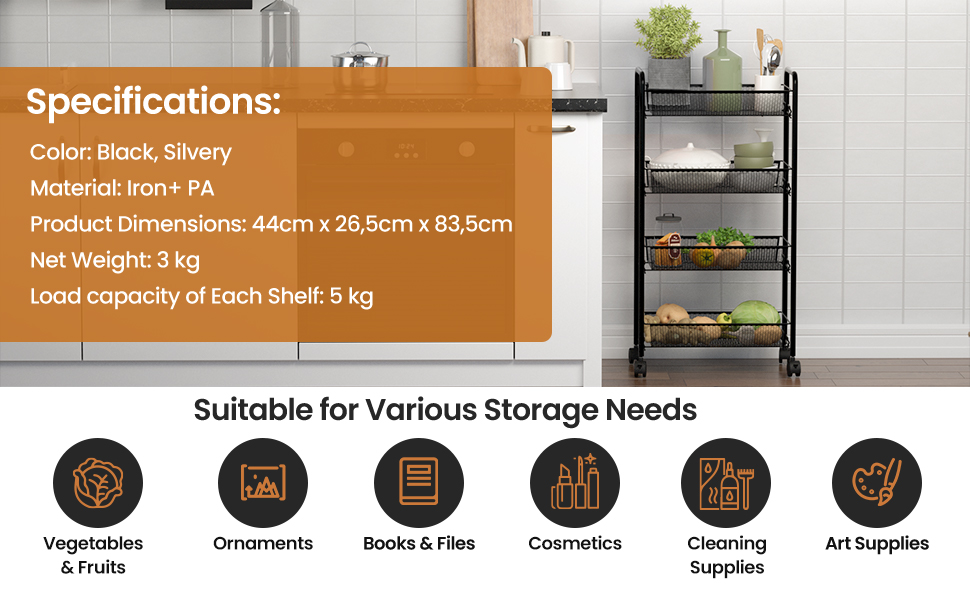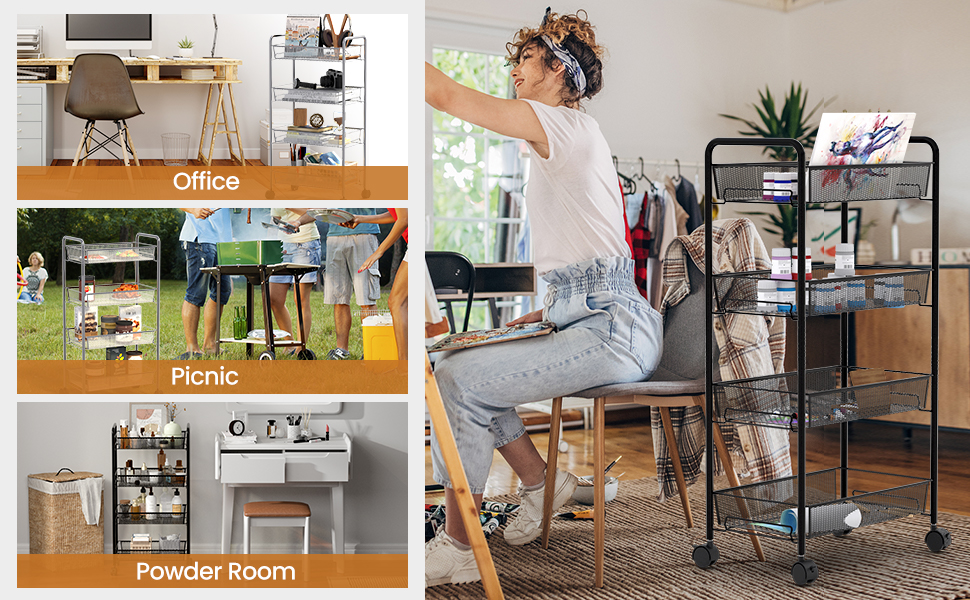 The serving trolley has different colours, which allows you to choose as you like. Besides, the metal trolley has 4 floors, offering you a lot of storage space. You can keep your belongings tidier. Additionally, there are four wheels on the bottom of the kitchen cart, ensuring good mobility. Two of the wheels have brakes to stop the trolley, which can better stabilize this kitchen cart and make it safe to use. Made of high-quality materials, our serving trolley is of good quality and long service life.
Bullet Point:
High-Quality Material: This serving trolley is made of iron, making it sturdy and durable. The kitchen cart made of premium material can perfectly support different things without any difficulty and is not easy to damage, which ensures a long service life.
4 Flexible Wheels: There are four universal wheels at the lower edge of the serving trolley. Thus, you can easily and conveniently move the kitchen trolley from one place to another. Besides, two of the wheels are braked, which makes it safe enough for you to use.
4-Tier Design: The serving trolley has 4 floors, which can offer plenty of storage space. Therefore, you can put lots of things on the shelves, such as vases, toys, books, etc. Apart from that, every layer of our trolley is hollowed out to ensure good breathability.
Nice Appearance: This serving cart has different colours for you to choose from according to your needs. In addition, with fine design, the kitchen cart has a modern style, which can fit well with any furnishing style. You can place it wherever you like and freely take out items on the shelves.
Versatile Trolley: This trolley can serve as a serving trolley and a storage shelf. Additionally, equipped with 4 flexible wheels, the trolley allows you to freely store different items in the kitchen, bathroom or office, which helps you to make your room tidy and clean.
Features:
4-level design for large storage space
Can serve as a serving trolley and a storage shelf
Its nice appearance makes it suitable for different places
4 wheels for easy movement
Brake design to fix the trolley in any position
Premium iron for high stability
Ideal for kitchen, living room, bedroom, etc
Versatile in use
Specifications:
Colour: Gray/Black
Material: Iron
Product dimension: 44 cm x 26.5 cm x 83.5 cm (L x W x H)
Net weight: 3 kg
Package includes: 
1 x Serving trolley
More Coupons
Sign up and Subscribe now to Get Coupons Below
Shop Our Monthly Deals with
Extra 5% OFF